Berlingo 1.8i årgang 2000
Skift af nummerpladepærer
(Change of license plate bulbs)

Hele tricket går ud på at stikke en tynd skruetrækker i venstre hul på siden af lygteglasset, og forsigtigt trykke låsen udaf i venstre side imens man lader skruetrækkerne hvile på glassets "skuldre" - meget forsigtigt, og kun en mm - plasticglasset er meget sprødt, så hvis ikke du er forsigtig, så går det i stykker.
(Place a screwdriver in the left hole (or gap) and lean it on the glass house pressing the gap outwards in the side left. Be careful, as the plastic house might be brittle and easy get destroyed.)

Den lige kærv på langsiden af glasset skal således IKKE bruges.
(The slot in the glass on the long side shall NOT be used).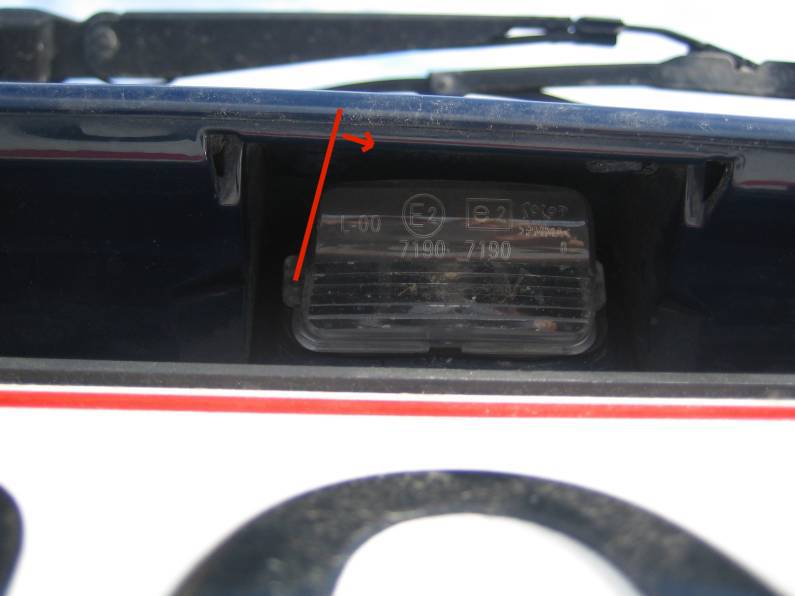 Nedenfor vises den indvendige flanche, som holder glasset.
(Below the inside of the glass is shown. Notice the small tab on the inside)



Last modified 2016-09-05 @ 22:37