Bosch Classixx 7 tumble dryer repair
How you may fix it easily

Problem: Dryer stops and indicates water full even though no water in the water container.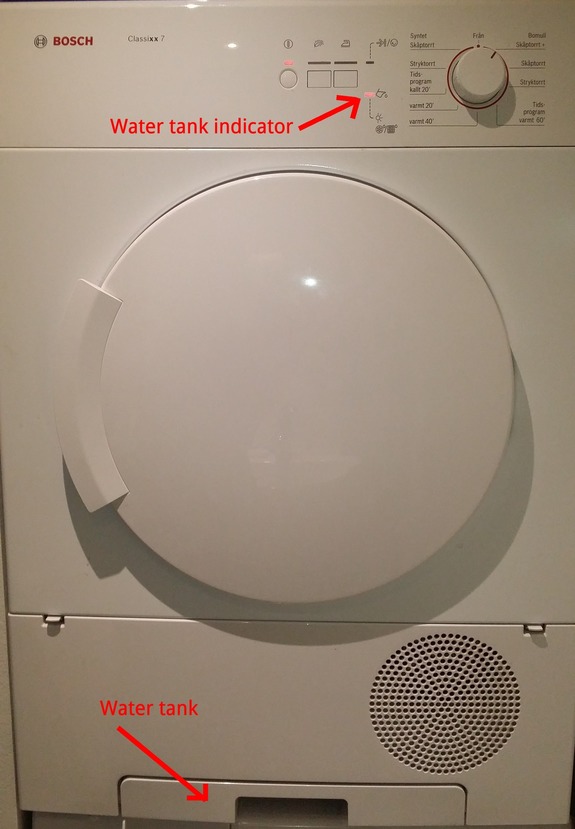 The so called 'Secret door flap' mentioned on other models seems not to be present on this model.

In my case (and probably also yours) it was the valve to the water container that needed to be cleaned.

Step 1: Remove the water container. Now look inside the room and notice the valve.



Step 2: Remove the valve by removing the two screws.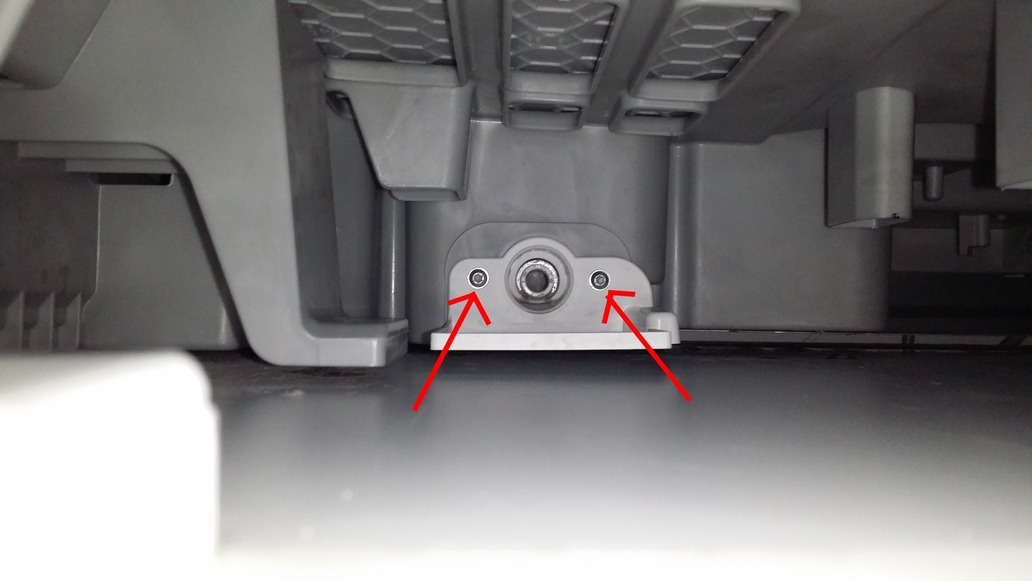 Step 3: Clean the valve by pressing it to open it and flush it with water.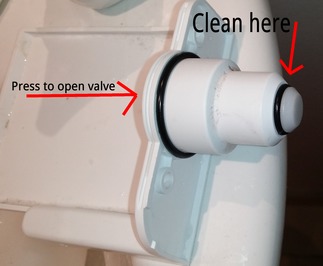 Remount the valve with the two screws and plug in the water container.

Now your Bosch Classixx 7 probably works again!

Last modified 2016-09-05